Griffith "Hunter" Thomas II founded the Thomas Law Firm following an extensive family history of successful entrepreneurs and successive small business owners, which has translated into his desire to support small, new, and family-owned businesses. With a willingness to assist others in the startup and development of their own businesses, the Thomas Law Firm specializes in legal issues that entrepreneurs, small business owners and their families' tend to deal with.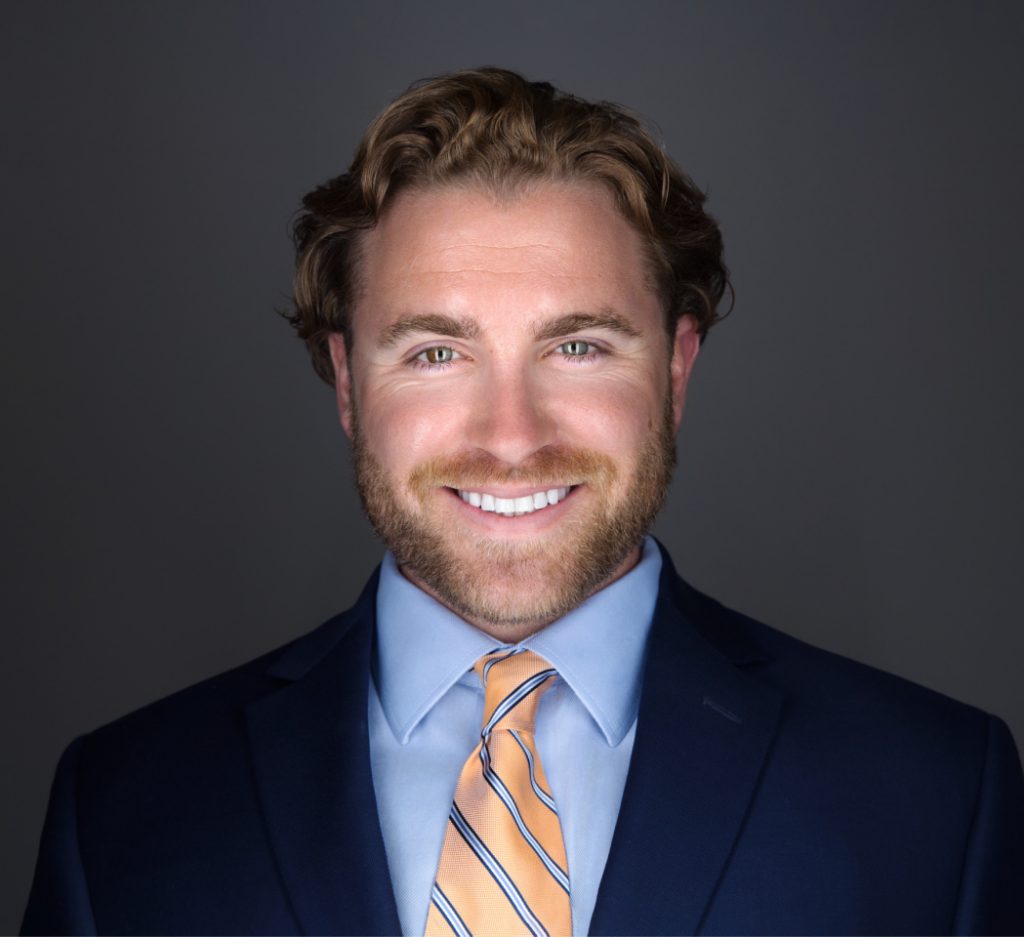 Admissions & Memberships
Texas State Bar Association
United States District Court for the Western District of Texas
Austin Bar Association
Austin Young Lawyer's Bar Association
Texas Creditor's Bar Association
American Bar Association
Griffith "Hunter" Thomas II has a broad range of experience, but primarily practices law in the areas of estate planning, real estate and business. After working for law firms and companies, Hunter realized that he serves clients and communities best through his own approach and, therefore, founded the Thomas Law Firm. Hunter is a licensed attorney in the great state of Texas and in the U.S. District Court, Western District of Texas.
Hunter earned his law degree and MBA from Oklahoma City University. In law school, Hunter was active in the Energy Law Association, Economic Development Law Group, and the Make a Will and Family Financial Planning Program. Before law school, Hunter attended the University of Texas at Austin, where he earned a bachelor of arts degree in government and a certificate in business foundations from the McCombs School of Business. Hunter was an active member of Delta Tau Delta at UT.
In his spare time, Hunter enjoys hunting and fishing at his family ranch in the Hill Country, spending quality time with his large family and numerous friends, playing tennis and attending Texas Longhorn athletic events. Hunter is also an active member and volunteer with Ducks Unlimited – Austin Chapter.
Hunter believes that legal services do not belong only to those who can afford it and ensures that he creates time for pro bono work.
Education
Bachelor of Arts in Government, University of Texas at Austin
Certificate in Business Foundations, McCombs School of Business, University of Texas at Austin
Doctor of Jurisprudence, Oklahoma City University School of Law
Masters in Business Administration, Meinders School of Business, Oklahoma City University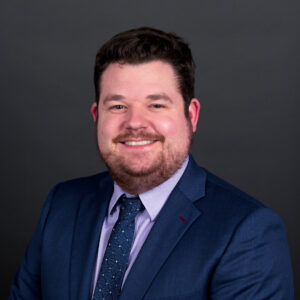 Patrick Sipe – Junior Associate
Patrick Sipe is a recent graduate of the University of Texas School of Law where he studied the law, earned a J.D., and found time to write and direct a Musical. Previously clerking for the Thomas Law Firm for over two years, Patrick learned the ins and outs of entity formation, estate planning, and advocating for clients in a court setting.
A licensed attorney in the state of Texas, Patrick moved to the Austin area from Alabama, where he received a B.A. in Economics from the University of Alabama. Patrick can often be found at the Alamo Drafthouse catching the latest movie releases or on his couch reading with his cat, Charlie. In his free time, Patrick and his wife go on hikes, play board games, and keep up with the pop cultural zeitgeist. While his legal advice costs an hourly rate, his opinions on the latest hit show, book, game, musical, or film come free.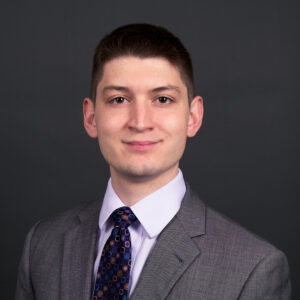 Vittorio Migliuolo – Junior Associate
Vittorio Migliuolo is a recent graduate of the University of Texas School of Law where he earned a J.D. and served for two years as a law clerk with the Thomas Law Firm. Before moving to Texas, Vittorio obtained his B.A. from the University of California, Los Angeles in Political Science and Entrepreneurship and worked closely with life science, sustainability, and other technology startups supporting their technology transfer and commercialization goals. While in Los Angeles, Vittorio also helped pursue personal injury claims on behalf of injured plaintiffs in California and Nevada.
Since moving to Texas, Vittorio has been involved as a student volunteer with the Veterans Free Legal Advice Clinic and he has supported local for-profit and nonprofit companies as part of the law school's Entrepreneurship and Community Development Clinic and the Jon Brumley Texas Venture Labs startup accelerator. Vittorio enjoys traveling, playing and watching rugby, and relaxing over a card game with friends.
Bowie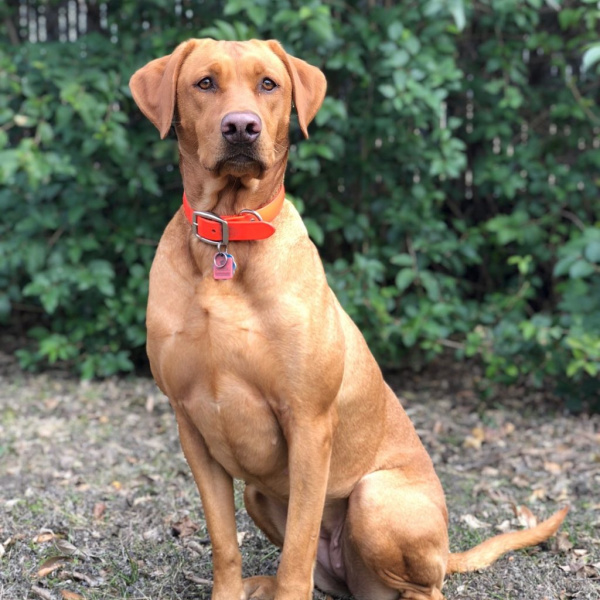 Security
---
Nothing gets past her, especially a place to cuddle up and sleep!
Saba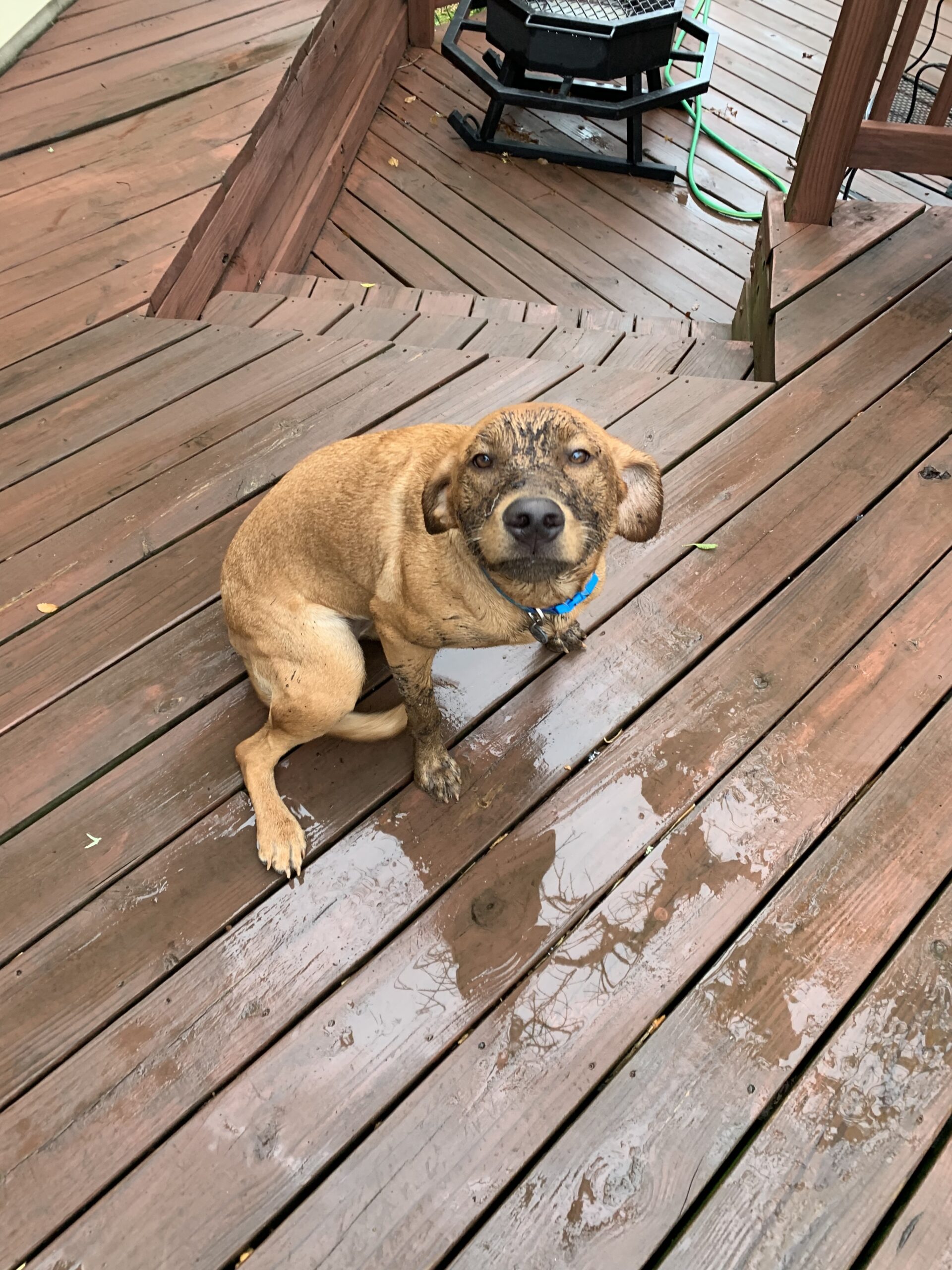 Janitor
---
She loves to clean (especially crumbs off the floor) and clearly she's a hard worker, just look at her face!